This work is licensed under a Creative Commons Attribution 3.0 Unported License.

- You may copy, distribute and transmit the work, but you may not claim/imply them to be your own.

- Attribution — You must attribute the work with the name of the author or licensor, " Joe Thomissen "

- If you use any images I'd love to see the result and I'd really appreciate if you could add a link back

-----------------------------------------------------------------------------------------

Welcome,

I was a former semi Truck driver in Europe.
My profession unfortunately ended on the age of 29, by a serious motorcycle accident.
Years went over to rehabilitation and psychological recovery but I conquered my misery and found my peace in the world of Photography.

" It gives me the Eye to see how beautiful Life still can be !! "


More Info - About me
joethomissen.weebly.com/about-me1.html



My other Photographic channels are:

joethomissen.doesphotography.com/

www.fotocommunity.com/photographer/joe-thomissen/1794866

portfotolio.net/thomissen

www.photoextract.com

YouTube Channel - 664Freedom:
www.youtube.com/user/664FREEDOM


Ride of freedom * Trip Rides & Tours *


------------------------------------------------------------------------------
I shot my Photos with a old shool analog Canon 500n till May 20-2010 .
On this date I bought me my first Digital Camera,
the Panasonic Superzoom Dmc - FZ 38.

The digital world of photographing opened a whole other world.

Links: Joe Thomissen on Flickeflu
------------------------------------------------------------------------------

Lightning Photography is One of my greatest pleasures!!
Wenn Thunderstorms increasing their Lightning activity then its time for me to shoot my pictures.

Weather Awareness is a must and you have to know your limitations otherwise you`re playing with your own life.

I `m proud to the courage of other Photographers who made their photos in Extreme Circumstances.
You can see them in my Sets beside my Own.

Enjoy !!


Note:


The Tommy Emmanuel Tribute van Art design Joe Thomissen is in licentie gegeven volgens een Creative Commons Naamsvermelding-Geen Afgeleide werken 3.0 Nederland licentie.Gebaseerd op een werk op www.tommyemmanuel.com/promoters-media/.


Tribute to Tommy Emmanuel van Art design Joe Thomissen is in licentie gegeven volgens een Creative Commons Naamsvermelding-Geen Afgeleide werken 3.0 Nederland licentie.


A Profession of Freedom van Art design Joe Thomissen is in licentie gegeven volgens een Creative Commons Naamsvermelding-Geen Afgeleide werken 3.0 Nederland licentie.

------------------------------------------------------------------------------
MY LINKS: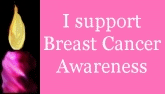 Please pick up your copy here for display on your profile.



Photos of Joe Thomissen (1)
Joe Thomissen's favorite photos from other Flickr members (111)
Groups (50)
REMEMBER THEM

14,574 photos, 916 members

Macro Photography

753,848 photos, 59,368 members

Flowers Planet Photography

179,255 photos, 17,180 members

The Colours of: Autumn

526,627 photos, 20,702 members

Magic of photography

643,555 photos, 13,444 members

nature and photography

1,918,636 photos, 81,435 members

Flickerites-NO PEOPLE PLEASE

275,458 photos, 13,566 members

Flowers only!

20,616 photos, 764 members

Free Flickr Flowers ~FFF~

196,821 photos, 8,666 members

Macro's and close-ups

14,670 photos, 366 members

Plant photography

13,362 photos, 496 members

Plants, Plants, Plants, Plants, and more Plants.

14,773 photos, 614 members

Lightning photos tests, trys, and advice

11,440 photos, 2,674 members

Awesome Flickr Weather

7,685 photos, 219 members

National Geographic Group

947,619 photos, 29,711 members

Botany Bud Flowers

19 photos, 7 members

Sidecode 3 importkentekens

1,196 photos, 16 members

All kind of Landscapes

491,169 photos, 22,217 members

LIFE IS MERRIER WITH JACK RUSSELL TERRIERS!!

19,409 photos, 1,244 members

!!~ART~!!

13 photos, 1 member

Setas de todo el mundo

20,130 photos, 634 members

KERMIS - FUNFAIR - KÈRMES

266 photos, 12 members

Mammoet

1,484 photos, 209 members

Cats! Cats! Cats!

179,415 photos, 21,643 members

CATS OF THE WORLD.FELINOS DEL MUNDO.

7,310 photos, 208 members

Bugsssss - P1/C1 - DON'T FORGET TO COMMENT !!

105,243 photos, 4,644 members

GMC CCKW *

4,978 photos, 229 members

Dumper and Articulated Dumper.

1,039 photos, 83 members

Project Weather

628,224 photos, 93,307 members

Moth Gallery - P1 C1 please

60,595 photos, 3,116 members

DoggyRide Adventures

26 photos, 6 members

Text It

7,775 photos, 1,020 members

Quoted (photos that illustrate quotations)

4,200 photos, 1,547 members

*Music To My Eyes*~L1 w/7 Levels ~Active Sweeper ! ~ P1 A5 ~

1,021,665 photos, 30,416 members

This pic makes me wanna... (comment on the 3 previous pics)

56,799 photos, 6,045 members

Outdoor Cat Houses & Shelters

172 photos, 64 members

1,000,000 Truck Pictures

262,732 photos, 786 members

Airbrushed Trucks

3,917 photos, 121 members

*Auto Retro*

194,545 photos, 1,989 members

Wildflowers

120,924 photos, 4,780 members

I love my cat

443,942 photos, 54,587 members

Antique, Vintage, Classic Cars and Trucks

467,701 photos, 5,989 members

Aviation

814,736 photos, 14,417 members

BMW Enthusiasts

80,628 photos, 7,877 members

Binnenvaartschippers

84 photos, 5 members

Dogs! Dogs! Dogs!

1,090,252 photos, 130,279 members

the skies above

6,877 photos, 25,062 members

We ♥ Cars

505,766 photos, 3,364 members

Millions of Birds

43,962 photos, 676 members

DOLLS DOLLS DOLLS ... ALL WELCOME

331,697 photos, 3,956 members
Show more...
Show fewer...
Testimonials
(0)
Joe Thomissen doesn't have any testimonials yet.
Name:

Joe

Thomissen
Joined:

June 2007
Currently:

Maastricht, Netherlands
I am:

Male and Taken
Occupation:

Former International European Semi Truck Driver
Website: