This work is licensed under a Creative Commons Attribution 3.0 Unported License.

- You may copy, distribute and transmit the work, but you may not claim/imply them to be your own.

- Attribution — You must attribute the work with the name of the author or licensor, " Joe Thomissen "

- If you use any images I'd love to see the result and I'd really appreciate if you could add a link back

-----------------------------------------------------------------------------------------

Welcome,

I was a former semi Truck driver in Europe.
My profession unfortunately ended on the age of 29, by a serious motorcycle accident.
Years went over to rehabilitation and psychological recovery but I conquered my misery and found my peace in the world of Photography.

" It gives me the Eye to see how beautiful Life still can be !! "


More Info - About me
joethomissen.weebly.com/about-me1.html



My other Photographic channels are:

joethomissen.doesphotography.com/

www.fotocommunity.com/photographer/joe-thomissen/1794866

portfotolio.net/thomissen

www.photoextract.com

YouTube Channel - 664Freedom:
www.youtube.com/user/664FREEDOM


Ride of freedom * Trip Rides & Tours *


------------------------------------------------------------------------------
I shot my Photos with a old shool analog Canon 500n till May 20-2010 .
On this date I bought me my first Digital Camera,
the Panasonic Superzoom Dmc - FZ 38.

The digital world of photographing opened a whole other world.

Links: Joe Thomissen on Flickeflu
------------------------------------------------------------------------------

Lightning Photography is One of my greatest pleasures!!
Wenn Thunderstorms increasing their Lightning activity then its time for me to shoot my pictures.

Weather Awareness is a must and you have to know your limitations otherwise you`re playing with your own life.

I `m proud to the courage of other Photographers who made their photos in Extreme Circumstances.
You can see them in my Sets beside my Own.

Enjoy !!


Note:


The Tommy Emmanuel Tribute van Art design Joe Thomissen is in licentie gegeven volgens een Creative Commons Naamsvermelding-Geen Afgeleide werken 3.0 Nederland licentie.Gebaseerd op een werk op www.tommyemmanuel.com/promoters-media/.


Tribute to Tommy Emmanuel van Art design Joe Thomissen is in licentie gegeven volgens een Creative Commons Naamsvermelding-Geen Afgeleide werken 3.0 Nederland licentie.


A Profession of Freedom van Art design Joe Thomissen is in licentie gegeven volgens een Creative Commons Naamsvermelding-Geen Afgeleide werken 3.0 Nederland licentie.

------------------------------------------------------------------------------
MY LINKS: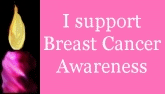 Please pick up your copy here for display on your profile.



Photos of Joe Thomissen (1)
Joe Thomissen's favorite photos from other Flickr members (111)
Groups (50)
REMEMBER THEM

15,148 photos, 924 members

Macro Photography

766,758 photos, 59,806 members

Flowers Planet Photography

183,371 photos, 17,324 members

The Colours of: Autumn

528,736 photos, 20,762 members

Magic of photography

664,511 photos, 13,739 members

nature and photography

1,963,566 photos, 82,504 members

Flickerites-NO PEOPLE PLEASE

275,274 photos, 13,703 members

Flowers only!

21,259 photos, 767 members

Free Flickr Flowers ~FFF~

198,910 photos, 8,667 members

Macro's and close-ups

14,863 photos, 369 members

Plant photography

14,874 photos, 506 members

Plants, Plants, Plants, Plants, and more Plants.

15,595 photos, 626 members

Lightning photos tests, trys, and advice

11,525 photos, 2,684 members

Awesome Flickr Weather

7,733 photos, 220 members

National Geographic Group

970,005 photos, 30,208 members

Botany Bud Flowers

19 photos, 7 members

Sidecode 3 importkentekens

1,196 photos, 16 members

All kind of Landscapes

507,554 photos, 22,589 members

LIFE IS MERRIER WITH JACK RUSSELL TERRIERS!!

19,443 photos, 1,245 members

!!~ART~!!

13 photos, 1 member

Setas de todo el mundo

20,597 photos, 637 members

KERMIS - FUNFAIR - KÈRMES

299 photos, 15 members

Mammoet

1,490 photos, 210 members

Cats! Cats! Cats!

186,245 photos, 22,122 members

CATS OF THE WORLD.FELINOS DEL MUNDO.

7,446 photos, 209 members

Bugsssss - P1/C1 - DON'T FORGET TO COMMENT !!

106,248 photos, 4,639 members

GMC CCKW *

4,988 photos, 231 members

Dumper and Articulated Dumper.

1,043 photos, 83 members

Project Weather

627,303 photos, 93,226 members

Moth Gallery - P1 C1 please

61,653 photos, 3,122 members

DoggyRide Adventures

26 photos, 6 members

Text It

7,778 photos, 1,021 members

Quoted (photos that illustrate quotations)

4,197 photos, 1,552 members

*Music To My Eyes*~L1 w/7 Levels ~Active Sweeper ! ~ P1 A5 ~

1,025,336 photos, 30,433 members

This pic makes me wanna... (comment on the 3 previous pics)

56,372 photos, 6,040 members

Outdoor Cat Houses & Shelters

172 photos, 64 members

1,000,000 Truck Pictures

274,618 photos, 808 members

Airbrushed Trucks

3,917 photos, 122 members

*Auto Retro*

198,305 photos, 2,019 members

Wildflowers

122,293 photos, 4,786 members

I love my cat

445,439 photos, 54,524 members

Antique, Vintage, Classic Cars and Trucks

478,120 photos, 6,020 members

Aviation

833,679 photos, 14,514 members

BMW Enthusiasts

81,401 photos, 7,887 members

Binnenvaartschippers

84 photos, 5 members

Dogs! Dogs! Dogs!

1,094,623 photos, 130,333 members

the skies above

11,584 photos, 25,104 members

We ♥ Cars

517,515 photos, 3,391 members

Millions of Birds

44,270 photos, 678 members

DOLLS DOLLS DOLLS ... ALL WELCOME

334,702 photos, 3,976 members
Show more...
Show fewer...
Testimonials
(0)
Joe Thomissen doesn't have any testimonials yet.
Name:

Joe

Thomissen
Joined:

June 2007
Currently:

Maastricht, Netherlands
I am:

Male and Taken
Occupation:

Former International European Semi Truck Driver
Website: