My New Blog:
seronironauta.blogspot.com/

"I cleave the heavens, and soar to the infinite. What others see from afar, I leave far behind me."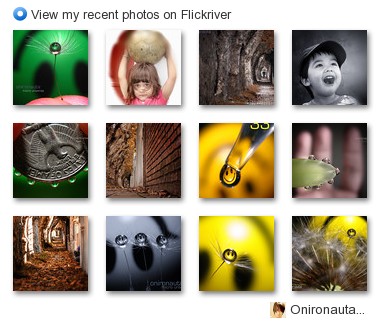 De muy pequeño crecí con temor a una historia contada por mi familia, vecinos, mis padres mismos; la cual decía que una vez hubo un tornado tiempo antes de que yo naciera aquí en Buenos Aires. Aquel tornado había arrasado con muchas casas, dejado granizo cubriendo las calles durante dos días y volado muchas pertenencias de vecinos. Me contaba mi abuela y mi tía también de su terror en aquella histórica noche de tormenta.

Esta historia se convirtió en mi temor y mi obsesión, solía sentirme atemorizado de niño al oír un tren venir o un avión pasar cerca, cuando esto se conjugaba con vientos fuertes pensaba que quizás podría ser un tornado y llevarme volando lejos de mi Kansas (Adrogué mi ciudad), cual Dorotea en el Mago de Oz. Así corría a mi casa hasta llegar y darme cuenta que solo era mi imaginación. Me perseguían los tornados en mis pesadillas en forma de sueños recurrentes...

Siempre fui muy soñador, en ocasiones y de manera más seguida al mismo tiempo que mis pesadillas iban apareciendo con menos frecuencia dichos tornados. Casi sin querer me di cuenta que estaba soñando, comencé a tomar control de mis sueños sin despertarme, me acordaba cada uno de ellos, los dejaba en un lugar y luego los continuaba, incubaba mis sueños antes de dormir proyectando que soñar . A veces eran tan lucidos que tomaba total control de la acción de mis sueños. Al soñador lucido se lo conoce como "Onironauta"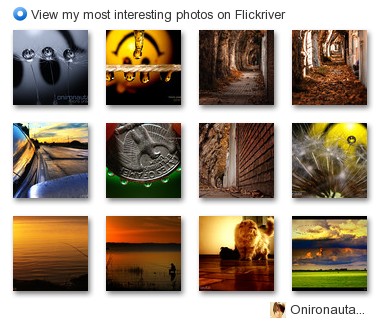 Hace tiempo atrás cuando por mi pasión tecnológica allá por el año 2002 compre mi primera cámara digital una Sony P2 (2 megapixels) ultra compacta. De a poco me fui metiendo mas y mas, apasionando por la aventura de "atrapar el tiempo" en un puñado de pixels. Comencé a cambiar las cámaras cuando se iban renovando modelos, por equipos más potentes cada año. De muy chico amaba dibujar y pintar, fui a bellas artes bastante tiempo siempre me sentí infinitamente atraído por la imagen y la creación de la misma, la fotografía de alguna manera me proporciono de otra manera acercarme nuevamente a pintar mis sueños.
Mis sueños lucidos un poco se fueron apagando, llegada la adolescencia y la juventud cada vez fueron más esporádicos. Siempre continúe soñando con tornados, en mis sueños me escapo de ellos a guarecerme, les temo, los admiro, al mismo tiempo necesito enfrentarlos y verlos de cerca aunque tenga terror. Unos 3 años atrás tuve un sueño con un tornado, esta vez por alguna razón decidí enfrentarlo y corrí a buscar mi cámara... Necesitaba pelear con él, con el arquetipo que representa mis demonios y pasiones interiores, atraparlo, así ya nunca más les temería y podría quizás reencontrarme conmigo mismo, entrar en comunión con mi ser. Pero siempre que veo un tornado en un sueño formándose sobre mi vecindario a punto de "llevarme", corro por mi cámara y nunca la encuentro a tiempo o las fotos no salen... Sera un mecanismo de defensa del subconsciente porque jamás podre ver o tener esas fotos? Este sueño es mi sueño recurrente, el que no me permitió darme cuenta que estoy soñando por el miedo y la admiración que siento.

Actualmente al ver un tornado entro en estado de lucidez, porque sé que estoy soñando. Luego de perseguirlo un poco con mi cámara onírica, cambio la acción y comienzo a volar... cosas de superhéroe quizás… que me hacen vivir el sueño de diferentes maneras sin habar podido enfrentar a mi tornado y vencerlo jamás.

Soy un soñador, persigo tornados con mi cámara de fotos en sueños, "El dedo de dios, que baja a la tierra a redimir a los hombres", mi redención y comunión conmigo mismo? Un escéptico y rational thinker como yo no cree en dios sino a nivel metaforico. Busco esa foto única e irrepetible que jamás puedo atrapar, ni ver, ni tener, ni decir que enfrente mis tornados, mis miedos más profundos, mis fantasmas de la niñez. No me rendiré, los voy a enfrentar algún día en Kansas y quizás así podre vencerlos.
Mientras tanto, Mis cámara y mis sueños me ayudan a perseguir ese ideal de mi a través de imágenes llenas de sentimientos y emociones humanas, aprendí a vivir así y no dejare de disparar ni de intentar, ni de luchar hasta que pueda encontrar mi camino.

Sergio DC / Onironauta...


visited 11 states (4.88%)Create your own visited map of The World
Photos of Onironauta... (12)
Onironauta...'s favorite photos from other Flickr members (4,886)
Groups (50)
Nikon AF-S NIKKOR 50mm f/1.4G lens

21,313 photos, 1,777 members

SONIAGALLERY◕‿◕CHALLENGE-SFIDE

2,536 photos, 3,168 members

YELLOW - Level No. 2 (Post 1, Award 4)

149,110 photos, 9,509 members

Emotioned - The Competition is on!

132 photos, 118 members

Max Fudge Award & Excellence Group - Invited & Qualified Photos

14,307 photos, 767 members

SoloReflex

68,331 photos, 1,809 members

Amsterdam Blog Associates - Post 1 Comment 2

96,777 photos, 3,144 members

❤ ¡¡¡¡ CHILE !!!! ❤

75,101 photos, 1,832 members

The Award Tree [ Admin Invited; Sweeper ] Post 1, Comment 1 *

83,083 photos, 5,858 members

*That's MY Photo ! *

99,790 photos, 2,726 members

Chariots of Artists ~ ADMIN INVITE only ~ Contest "HDR-Images"

185,601 photos, 9,060 members

BEST FLICKR PHOTOGRAPHY- Children's World Contest - Vote Now

46,496 photos, 3,093 members

ANGEL GALLERY :Images w/ 7+ Angel Awards , Post 1 / Award 3

10,778 photos, 2,514 members

Treasures of Keep your eyes open (adm. invites) P1-A3 - Sweeper

29,232 photos, 2,268 members

!!The Photo Hut!! (P1/A1) Contest: Your Choice (Open)

42,491 photos, 1,108 members

Nothing But The Best

22,038 photos, 1,544 members

ONLY DROPS- Please POST 1 AWARD 3- ( NEW CONTEST)

6,792 photos, 2,010 members

LET'S CLEAN EXPLORE

45,113 photos, 1,588 members

Color Photo Award - PREMIER -- Post 1: Give 2 - Get 5: Go BRONZE

211,660 photos, 31,822 members

Viva la Vida! L1 (P1-A5) Contest Open.

191,733 photos, 8,343 members

Nature's Gallery (Post 1 / Award 3)

67,195 photos, 3,704 members

Colors of Pakistan (P1/C2) JOIN - Contest : Bird/Birds

23,744 photos, 963 members

1001 Nights (P. 1 - A. 9) ☆ Quality Photos ONLY!

98,582 photos, 4,354 members

This is Excellent *** CONTEST - Open Theme***

62,452 photos, 2,443 members

STAR QUALITY PHOTO CONTESTS

761 photos, 667 members

COLOR+FULL=[AWARD] -post1 award3 before you-CONTEST OPEN

36,502 photos, 3,384 members

Mikytz's wOrLd

51,475 photos, 2,079 members

Cream of the Crop - Please read the rules

10,955 photos, 11,790 members

STREETART

545,359 photos, 28,001 members

Water Drop Magic

2,660 photos, 297 members

waterdrops

131,026 photos, 34,808 members

True Macro Wonders ♥ post1/comment1♥ SWEEPER RUNNING

1,094 photos, 248 members

Welcome To Oz

7,324 photos, 880 members

- creative master - 5 awards in creative photo [p1-c3]

9,900 photos, 3,747 members

Jóvenes fotógrafos de Argentina

15,741 photos, 889 members

THE ORACLE OF SUPREMACY-1000 Faves

124 photos, 41 members

FOTOGRAFIA CREATIVA

9,808 photos, 328 members

About you-Level2 [PREMIUM] -(invite only + C2 )

3,007 photos, 451 members

Fotos Con corazón y Pasión.

13,574 photos, 1,556 members

Macro Marvels (Invite only) Post 1 Comment 2

67,551 photos, 10,602 members

Splish, Splash, Drips and Drops

15,464 photos, 3,289 members

Your Best Shot 2009

15,514 photos, 19,154 members

WONDERFUL WORLD OF MACRO (P1 / A2)

142,257 photos, 14,825 members

10+ Faves (10-24): P1, aw & fav 2 on the 1 newest pages

16,885 photos, 6,381 members

SUNSETS, LANDSCAPES & SCULPTURES (P.1 Award 3) NO AWARDING=BAN

13,052 photos, 2,778 members

¡BDPC! Beginner Digital Photography Challenge

11,360 photos, 3,913 members

***A Place For Great Photographers*** Level 1 Please Award 3

220,315 photos, 9,365 members

TU FOTO ES ARTE - Concursos abiertos ...

114,748 photos, 3,013 members

Cedrus Eternum (Admin Invite) 50+F

1,076 photos, 451 members

Diamond Favorites (1000+ Faves)

17 photos, 12 members
Show more...
Show fewer...
Testimonials
(0)
Onironauta... doesn't have any testimonials yet.
Name:

Sergio

Darcas
Joined:

December 2008
Hometown:

Buenos Aires
Currently:

Argentina
I am:

Male
Occupation:

Desarrollador de software, Advanced software writer/developer. Pro Snowboarder, also skiier, sky diver, aggressive inline skater, speed inline skater.